Chicago Marine Canvas is an award-winning manufacturer of industrial textile products servicing consumers, commercial and government entities. We specialize in marine related products but also produce a wide variety of Large Format Projects.
 United Airlines (2020) – Prototype Design and Mass Production of landing gear and engine intake/exhaust Covers for over 75 aircraft – models A319, A320, 737, 757, 767 and 777.
Scheck Industries (2017 – Recurring) – Phototype Design and Fabrication of a variety of construction and manufacturing equipment covers.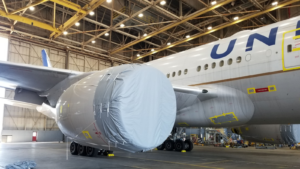 Hormel Foods (2020 – recurring) – Prototype Design and Mass Production of Xray food inspection system Covers for daily sanitization.
US Coast Guard (2021 – recurring) – Re-upholster Seats on Defender-class boats.
Dallas Mavericks Professional Basketball Team (2019) – Custom design and fabrication of Sun Shades, Interior and Exterior Upholstery on double decker bus.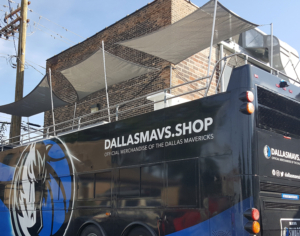 Dun & Bradstreet Number
098068015
CAGE Code
8JNC
Associations
Industrial Fabrics Association International
Marine Fabricators Association
NAICS Codes
314910 – Textile bag and canvas mills
624221 – Temporary shelters
811420 – Reupholstery and Furniture Repair
314999 – All Other Miscellaneous – Textile Product Mills