Rigid enclosures are made from a flexible glass like material, Strataglass, that provides clarity to your enclosure. There are different types of material thickness. Which allows for some windows to be rolled up, and other types to remain more glass like. These enclosures are flexible to meet the shape of the boat. And can also store flat when not in use. Rigid enclosures are made high quality and can protect from 98% of harmful UV rays. 
Chicago Marine Canvas offers boat canvas tops in Chicago for:
Aft Covers
Bimini Tops
Dodgers
Cockpit Covers
Convertible Tops
Enclosure Panels
Fly Bridge Bimini Tops
Fly Bridge Covers
Mooring Covers
Sail Covers
Windshield Covers
And more
Strataglass is known for their flexible marine enclosure windows. The windows are highly durable and contain a scratch resistant coating. It should have a lifetime of 2-5 years when properly cleaned and used with the protective polish and protective cleaner. 
Strataglass VueShield prevents scratches from normal use, like washing, drying, rolling up ect. The coating also includes UV protection. The company has a Protective Cleaner and Protective Polish that are recommended for use. Using other products may damage the material and cause the warranty to be voided.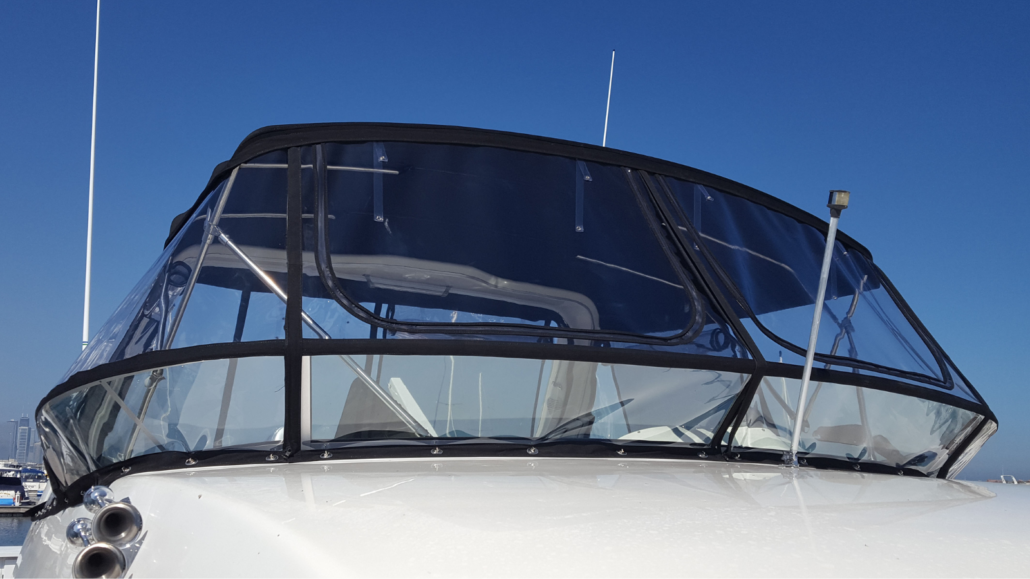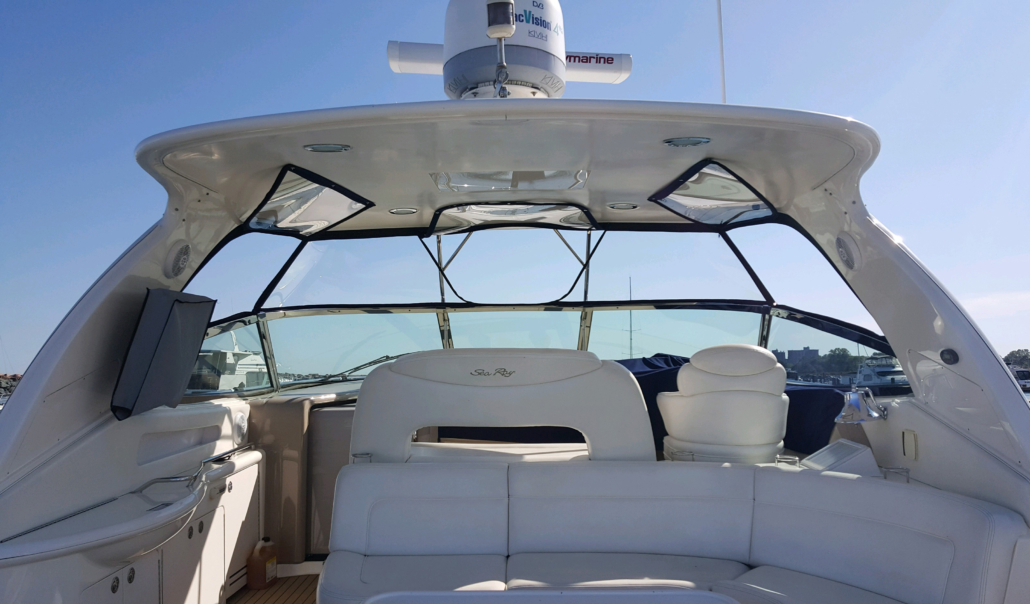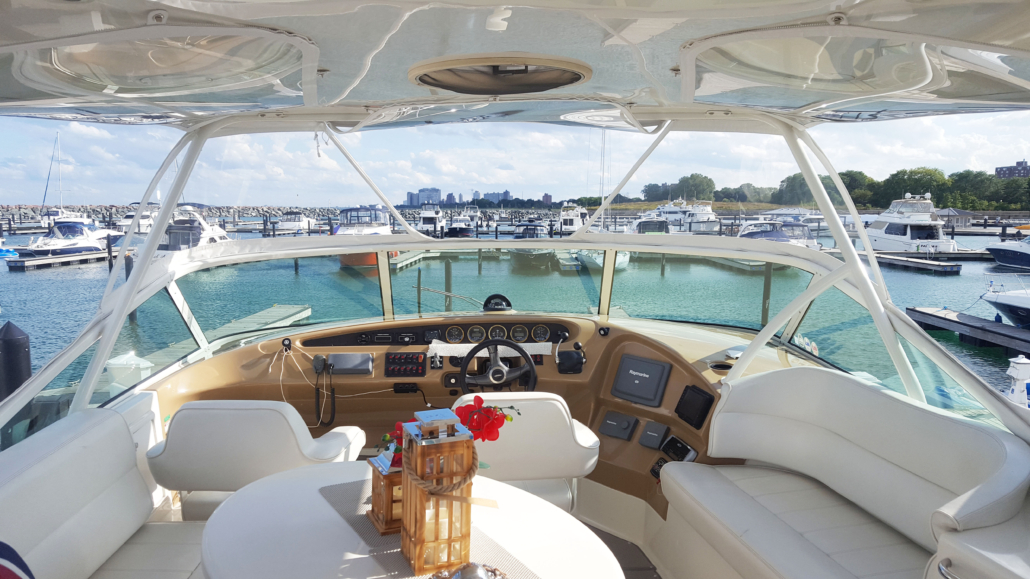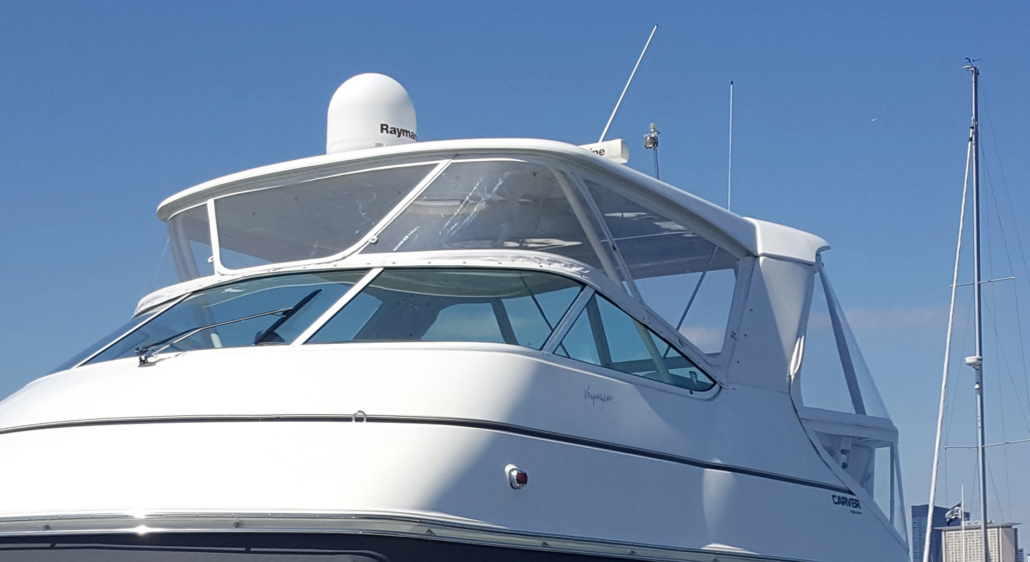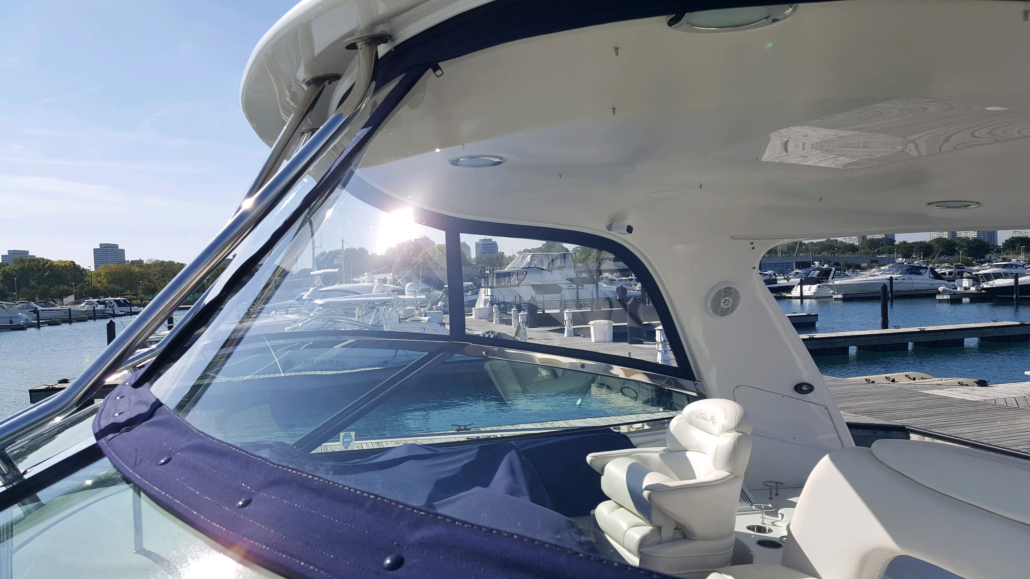 All of our quality custom canvas solutions utilizing state of the art technology. By elimination added costs and time involved with templating or taking hand measuring, we're able to get you a beautiful canvas enclosure that is tight fitting fast! We also partner with the best canvas brands such as:
This combination will give you a premium boat canvas top or enclosure that will last for years. We'd love to hear from you and discuss your boat canvas project, please contact us today for more information.