It's difficult to find satisfying marine carpet but if you've been to a recent boat show or been new boat shopping you know there is superior marine carpeting that is now available.  Infinity Fabrics Luxury Woven Vinyl® is not only beautiful but it is very functional marine carpeting. It is featured in many 2015 boat models such as Brunswick Boat Group, Chaparral Boats, Cruiser Yachts, Marquis Yachts, Tiara Yachts, Tracker Marine, and many, many more…
Upgrading to Infinity Fabrics Luxury Woven Vinyl® carpeting has never been easier. We can pattern any boat's interior or exterior and fit it with the carpeting via glue down, snaps or it can lay on its own. A common practice of boaters which current carpeting that fits well is having us cut the new carpeting based off the old. This not only saves you money but provides a great solution most of the time. There are new designs rolling out all the time and over 100 designs and patterns to choose from.
Chicago Marine Canvas
has partnered with Infinity Fabrics to offer aftermarket marine carpet solutions featuring their Infinity Fabrics Luxury Woven Vinyl® solution.   Please contact us to day at 312-487-1133 of through our
online form
for more information on this industry changing product.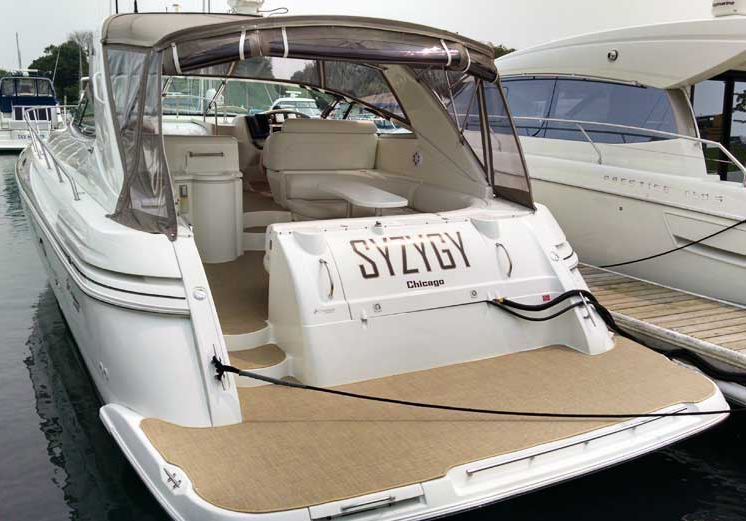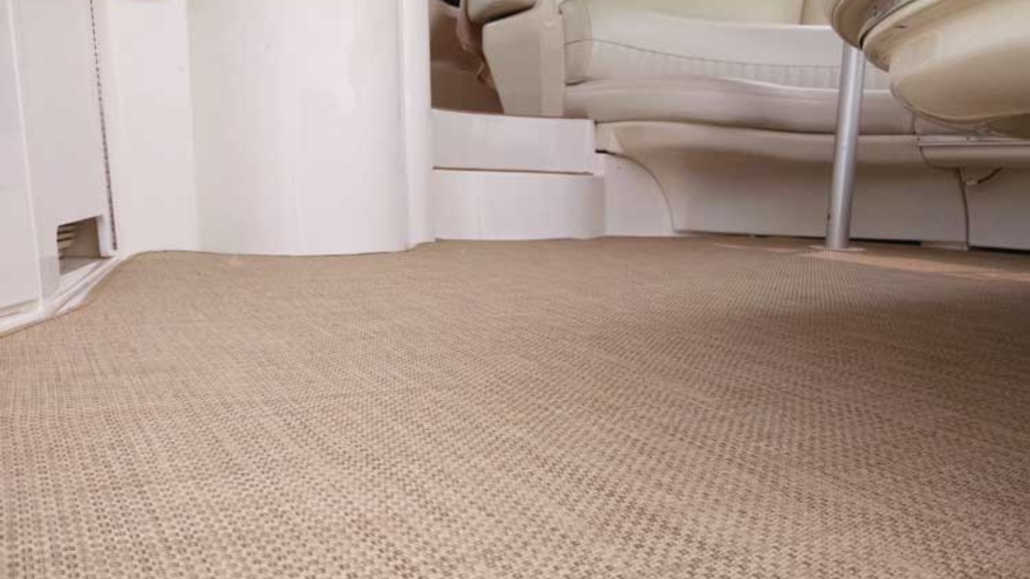 Products Features & Benefits are:
100% Recyclable & Certifiably Green®
Heavy Commercial Traffic Rated
Anti-Microbial: Promoting No Bacterial Growth
Moisture Barrier
Soil & Stain Resistant
Mold & Mildew Resistant
Appearance Retention
Ultra-Violet Stable & Fade Resistant
Ultra-Violet Stable & Fade Resistant
Dense Attached Cushion Backing with No Delamination
Non-slip Backing
Ease of Cleaning
Impervious to Gasoline, Grease, & Motor Oil
Unaffected by Sea Gull & Spider Defecation
Top Acoustic Rating enabling a Quite Ride
Flammability: Top Rating in All Categories
Infinity Fabrics Luxury Woven Vinyl® products carry a limited ten year warranty.
Infinity Fabrics Luxury Woven Vinyl®: #1 in Marine Carpet
Unique Backing
Infinity Fabrics Luxury Woven Vinyl® face is directly attached to a blown vinyl backing. They are the only company in the world with this unique product, setting them apart from all of our their competition. They have nine patents pending.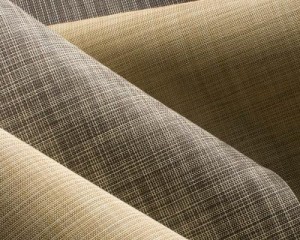 Infinity Fabrics Luxury Woven Vinyl® Flooring is 100% recyclable, both the face and backing. It is anti-microbial and anti-bacterial so it does not promote the growth of mildew or mold. Neither the face nor backing becomes saturated quickly by any liquid. In fact, if our flooring is submerged in water, it will actually float and rapidly dries. Conversely, if Infinity Fabrics flooring is exposed to fire, it will attempt to self-extinguish immediately and will self-extinguish once the direct flame is removed.
Competitors use an inferior product with Urethane backing. It cannot be recycled. Urethane backing soaks up liquid like a sponge, promoting mold and mildew growth. Once submerged, it will remain wet for long periods of time. Often times, this backing will discolor and crack causing long term issues or immediate replacement. It is well known throughout the industry that urethane backing is not acceptable for recreational vehicles (marine, RV, aerospace). It is also understood that urethane backing burns rapidly and can
not self-extinguish.
Made in the USA
Infinity Fabrics Luxury Woven Vinyl® from thread to final construction is manufactured entirely in the United States.
Green Product
Infinity Fabrics Luxury Woven Vinyl® is a durable product that is respectful to our shared physical environment Cradle-to-Cradle by beginning life in a virtually waste-free manufacturing process, living its life Volatile Organic Compound(VOC) free, and ending life with recycling.