If you have an outdoor kitchen area, or an outdoor grill that needs a custom kitchen covers created. We got your kitchen covered!
We begin our process by using our advanced 3D measuring device to gather precise measurements at your location. With these measurements, we then use CAD software to design a custom cover specific to your project. Additionally, we provide valuable guidance to help you choose the ideal fabric for your cover.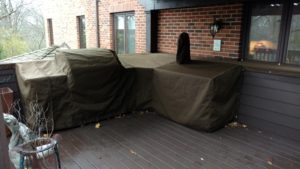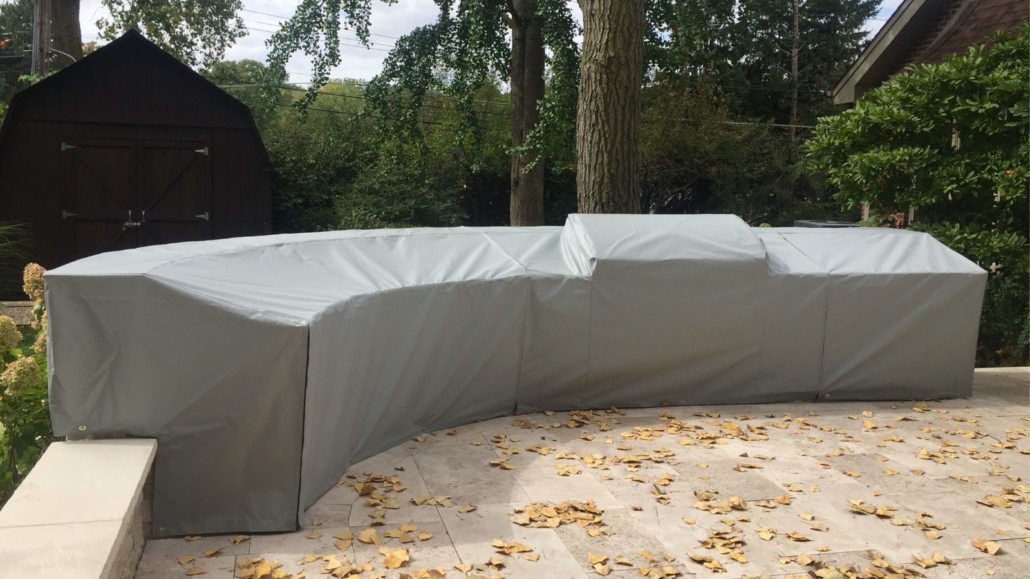 When it comes to keeping your belongings dry, Sunbrella is an excellent choice. It offers a wide range of colors and types, ensuring you find the perfect fit for your needs. Are you concerned about snow or rain? Sunbrella offers a variety of fabrics, including their regular marine canvas and SeaMark, which features a rubber backing that effectively keeps your covered items dry. If you want extra durability, our Stamoid fabric is the answer. It is highly resistant to all kinds of weather conditions and will ensure that your outdoor kitchen or grill looks as good as new for a long time.
We also offer convenient custom slip covers that easily slide over your grill. These covers can be equipped with secure velcro straps at the base to prevent them from flying away. And if you're worried about the cover's stability, we can add DOT snap fasteners to both the cover and the area that needs to be covered. We understand that each customer has unique preferences, and we strive to fulfill them all. Need zippers in specific areas to maintain access to your grill while keeping the cover on? No problem, we can accommodate that request!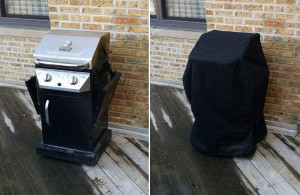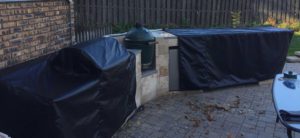 Talk to us about what you have in mind and our team can help fabricate the cover of your dreams! Invest in your investments and keep them dry with our help!