Discover the thrilling world of biking in Chicago and elevate your riding experience with Electric Elk with the help of Chicago Marine Canvas. With a purpose-driven mission to accelerate the global transition to sustainable energy, Electric Elk designs and produces electric bikes that combine cutting-edge technology with eco-friendly materials. With a commitment to innovation, their electric bikes redefine urban mobility, offering style, substance, and a greener commuting alternative.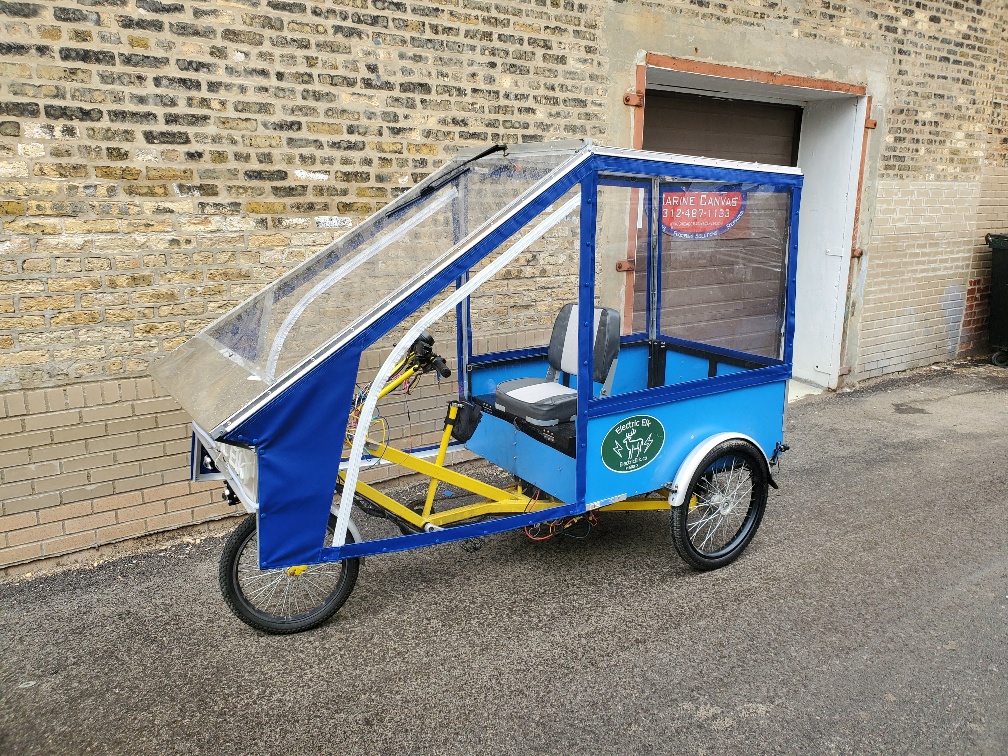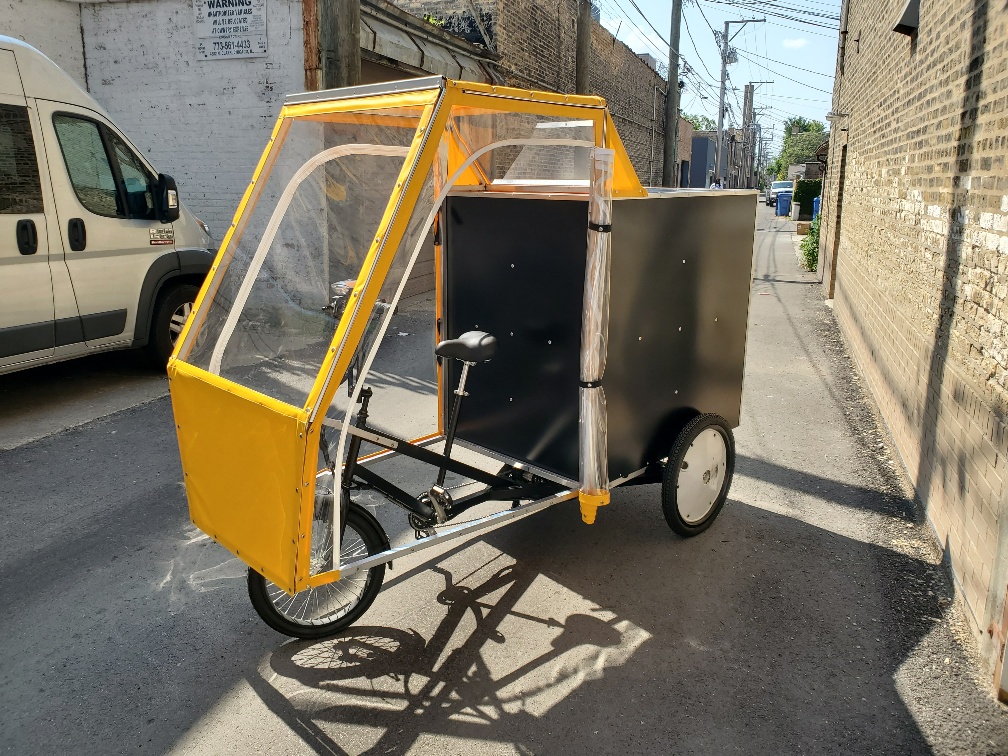 Using the vision of Electric Elk, Chicago Marine Canvas worked on custom aluminum welding to create a sturdy cover that encompasses the entire bike. Our team worked with Electric Elk to create the first prototype (left) which was then expanded into the second variation (right). The result was a lightweight and durable addition that seamlessly integrated strength and aesthetics, providing the perfect solution for urban biking adventures.

Custom Canvas with Isinglass Windows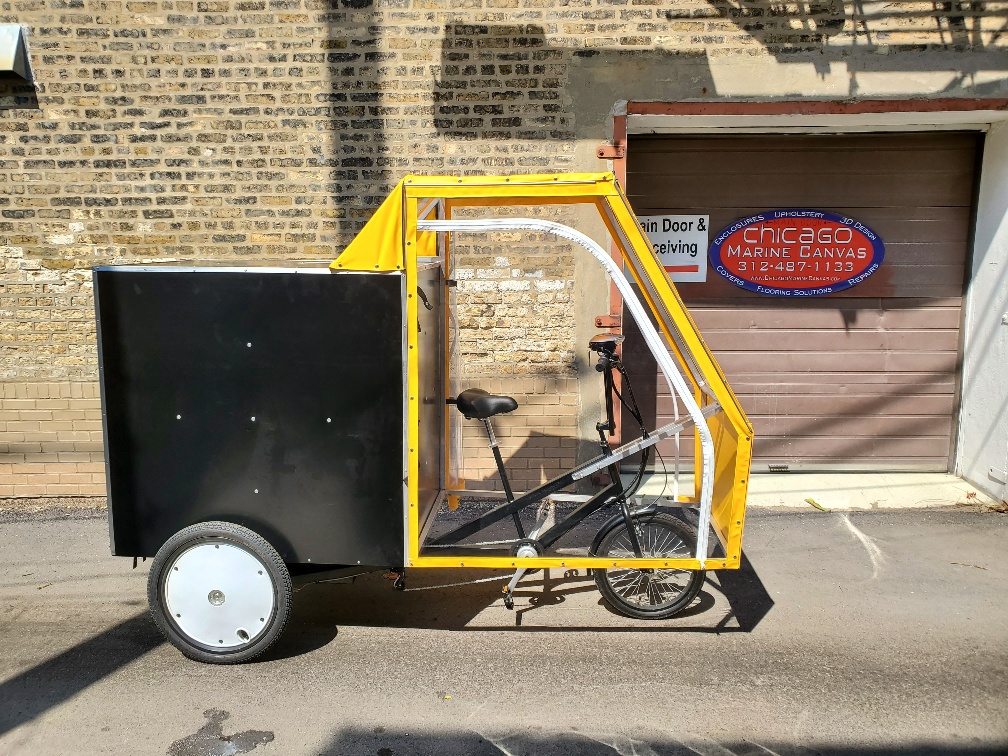 After the frame was created, the next step of the bike remodel project involved outfitting the bike with a custom canvas enclosure. Electric Elk's primary concern was protecting their belongings and the rider from unpredictable weather while maintaining visibility. To address this, our craftsmen expertly incorporated Isinglass Windows into the design. This transparent and resilient material allowed for clear views while safeguarding the area against the elements.
The Electric Elk Project is a testament to our expertise and demonstrates Chicago Marine Canvas' commitment to excellence. By combining Custom Aluminum Welding with a custom canvas enclosure featuring Isinglass Windows, we created a biking experience that excels in both form and function. Learn more about Electric Elk through their website: Electric Velomobile – Electric Elk. Beyond bike remodels, our team offers a diverse range of services, from custom boat covers to marine upholstery, ensuring we cater to all your outdoor needs.