So, your canvas looks good overall, but you have some issues here and there?  We offer Chicago boat canvas repair service for many different items such as –
Boat Covers
Boat Tops
Canvas
All types of Fasteners
Eisenglass Windows (aka "the plastic window")
Zippers
Binding
Re-stitching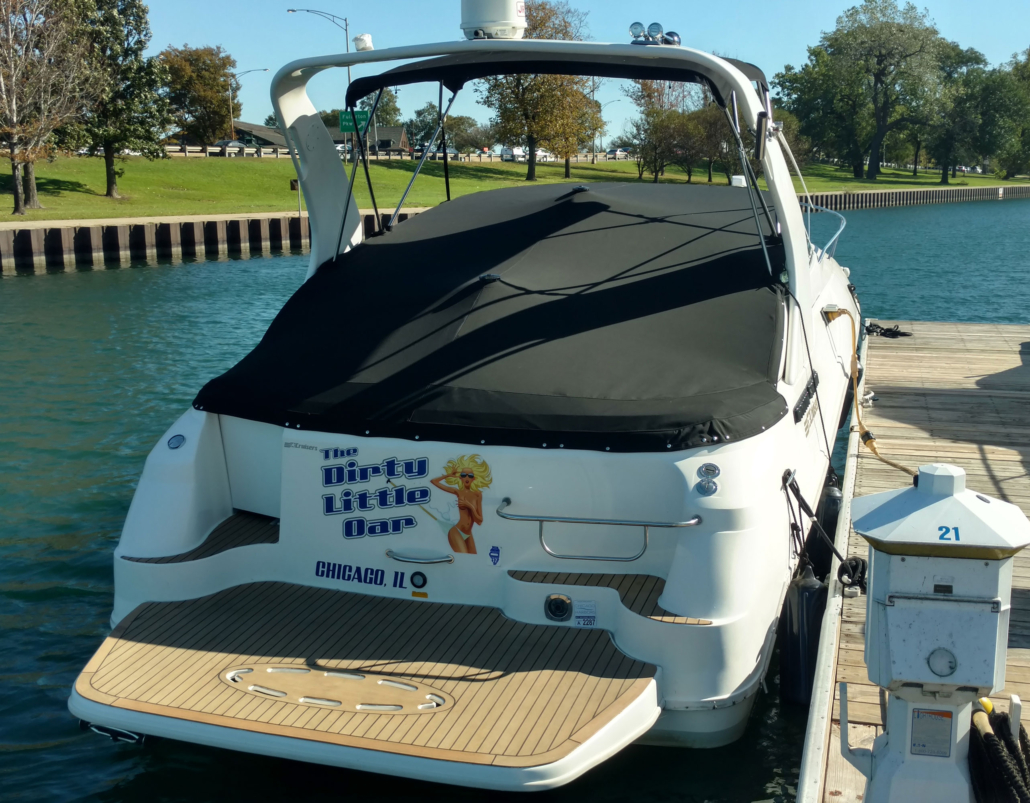 The first step in repairing your boat canvas is to contact us to discuss what work needs to be done. There are many minor repairs that can be done to your boat cover such as re-stitching, new binding along the edges and maybe some new snaps. For those more complex boat cover or canvas repairs, we're in each of the ten Chicago harbors on a weekly basis and prefer to visit you at your boat to review with you what work needs to be done. Whenever you do any kind of repair to your boat cover, boat top or canvas you'll be extending the life on an important investment. These repairs will also make your boating experience more enjoyable too.
We like to address these needs quickly for customers and most of the time can complete canvas repairs in a timely manner during the spring and summer seasons.
Chicago Boat Canvas Repair During the Winter
The winter months are the best time to get more minor but needed repairs done so you start the summer with one less item on your list. Contact us in the fall before you prepare to haul out your boat. We'll visit your boat for a complete inspection of your canvas pointing out any problem areas and solutions providing an itemized estimate onsite. Once your boat has been hauled out for the winter just drop off your canvas and let us know what needs to be done.