About Sunbrella upholstery fabrics
Sunbrella is known for having high quality worry-free fabric. The fabrics are durable and perfect for indoor and outdoor projects. The fabrics are resistant to abrasions, weather, mold and mildew. 
Sunbrella has won many awards for their fabric designs. They offer hundreds of colors, and a wide range of patterns. While the fabrics are comfortable and durable, they are also very easy to clean.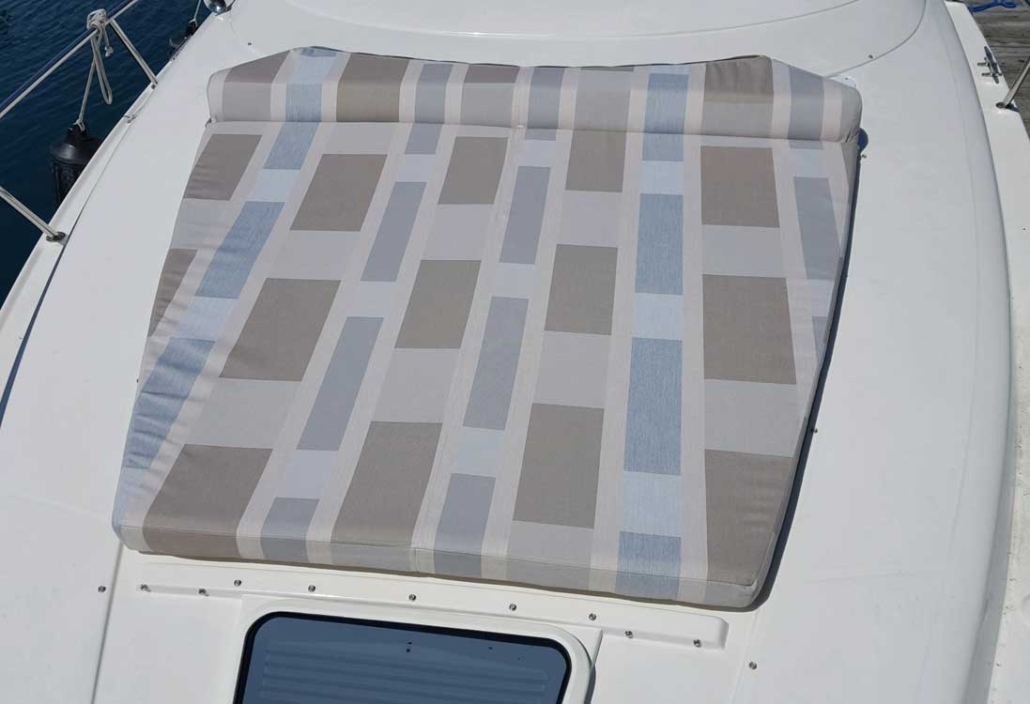 How to clean Sunbrella Upholstery Fabric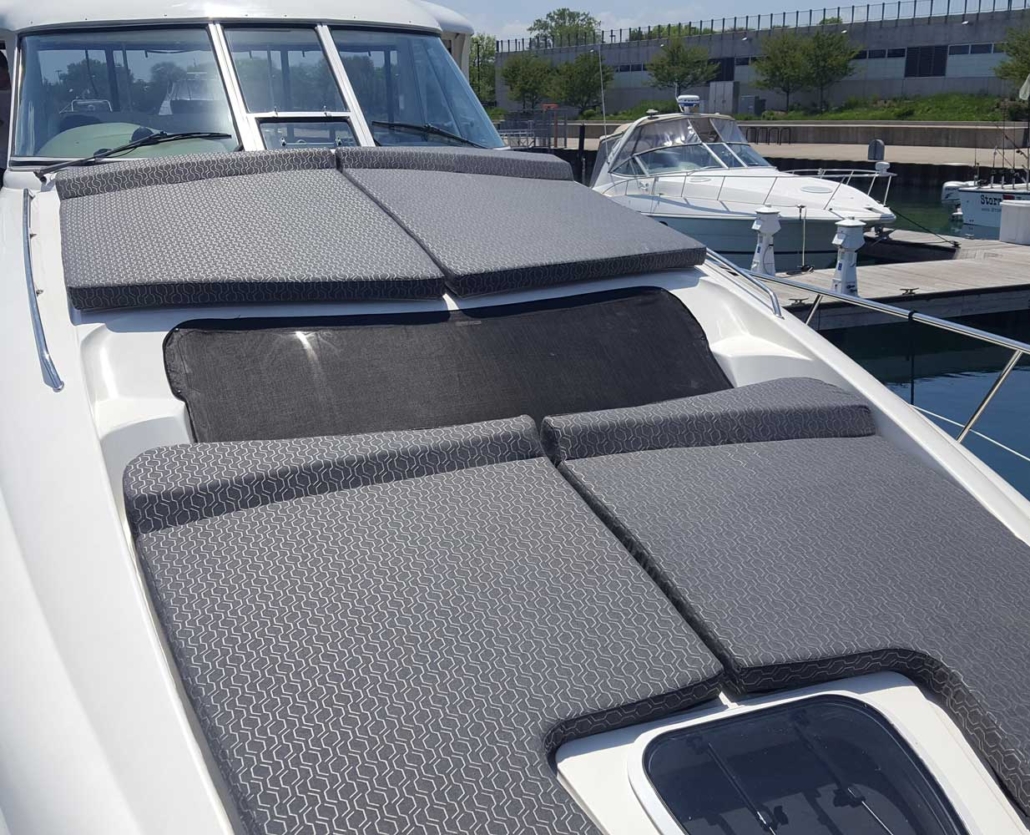 Indoor Upholstery
Mist the surface with a spray bottle full of mild soap and warm water
Use a sponge or bristle brush to work the mixture into the stain, moving from seam to seam. Avoid scrubbing, and do not use a hard-bristled brush
Rinse the fabric to get all of the soap out of the material
Use a clean sponge or soft towel to remove excess water
A water vacuum can be used to get rid of left-over water, then air dry
Outdoor Upholstery
Handwashing: Allow fabric to soak in a solution of 1/4 cup of soap for every gallon of warm water. Then use a sponge or a soft bristle brush to remove the stain. Last, rinse the fabric to remove all soap residue and let the fabric sit out until dry. 
Machine Washing: Before putting into the washing machine, make sure to close all of the zippers. Next set the washing machine to cold on a delicate cycle, with a normal amount of mild laundry detergent.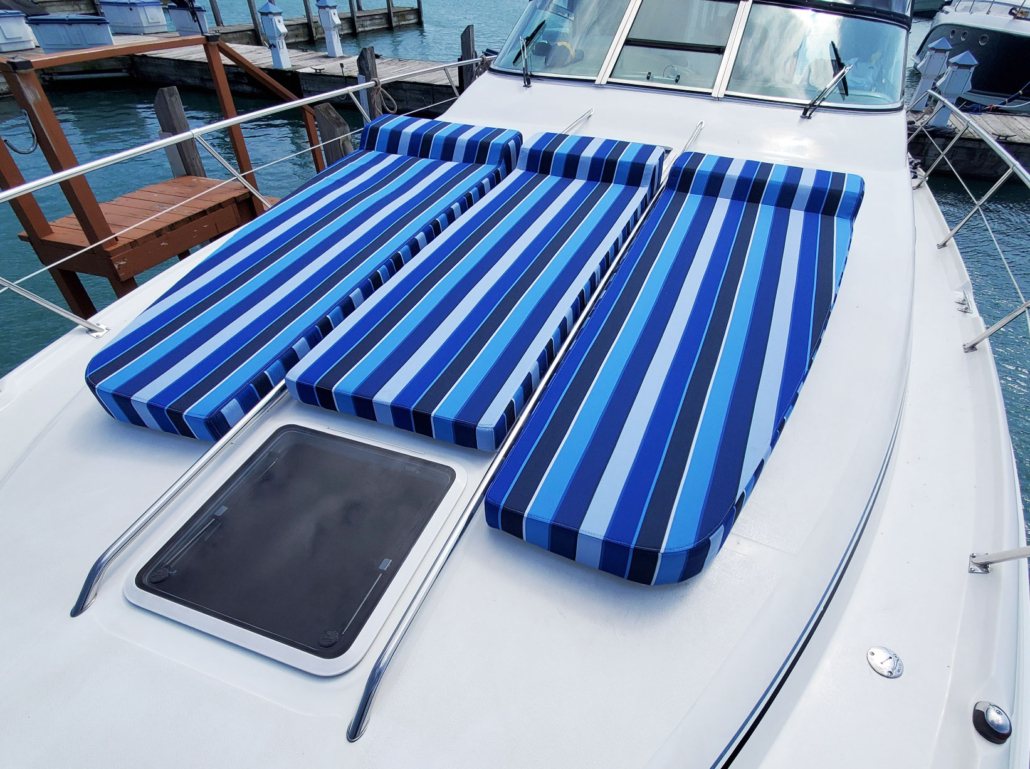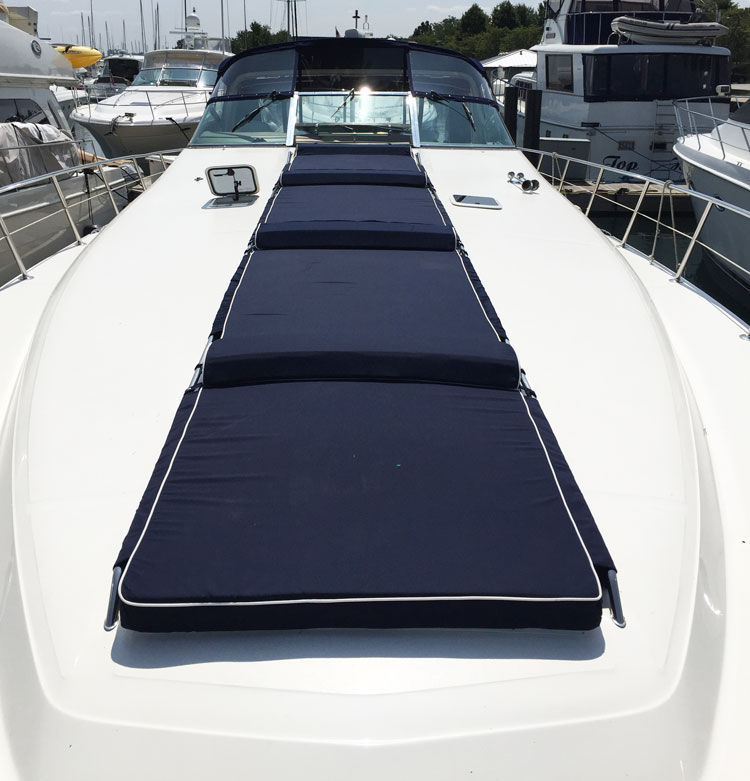 Mold and Mildew
Although Sunbrella fabrics prevent mold growth, mold may grow on dirt of other substances that aren't removed from the fabric. How to remove mold or mildew:
Combine 1 cup of bleach and 1/4 cup of mild soap with a gallon of water

Spray the bleach/soap water on the entire area and let it soak into the fabric for 15 minutes
Clean the water off of the fabric using a sponge, clean towel, or soft bristled brush
Rinse with water to remove the rest of the soap
Allow fabric to fully air dry 
Cleaning Non-Removable Fabric
To clean fabric that can't be removed, combine 1/4 cup of mild soap with a gallon of warm water. Allow water to soak into the fabric, then use a soft bristle brush to remove stain. Then rinse the fabric and allow it to dry. 
Seam-To-Seam Cleaning
It is recommended to clean the entire upholstery piece instead of rubbing it in circular motions. This will prevent the fabric from having water rings and residue.