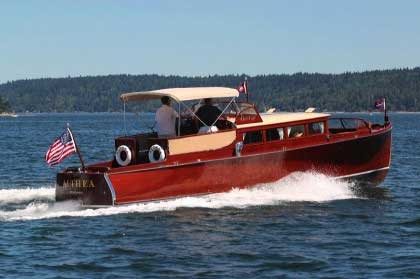 Chicago Marine Canvas produces an exceptional line of boat covers and boat tops that are crafted for particular types of boats which include the famed Chris Craft. The covers are made from marine canvas and are designed to resist the elements for several years of normal use. Their toughness and durability also means that there are fewer boat canvas repairs that need to be made as well.
What are Custom Boat Covers?
Unlike the generic boat tops that are created to generally fit different size craft, a custom one is specially measured so that it fits precisely. In this manner, you can get a cover that will meet the exact needs of your particular craft. While it will be a little more expensive than getting a generic cover, there are certain advantages to having a custom one made for your craft.
Tight Fit: A custom cover provides a tight fit which means that there will be far less likely the chance to find water or debris inside your boat when you take the cover off as compared to generic ones. This is because a custom cover is measured for your boat and takes into account all the nuances that a generic cover will not be able to adapt.
Solid Materials: The marine canvas used for custom covers is tough, durable and significantly longer lasting than many of the generic canvas materials used for common tops or covers. This means that under normal conditions you will have to replace a custom cover far less often than a generic one which will save you money in the long run.
Easier Storage: By using a cover that is a custom fit, you can store it on your boat, vehicle or storage area easier as it takes up less room.
What Top Quality Custom Chris Craft Boat Covers Provide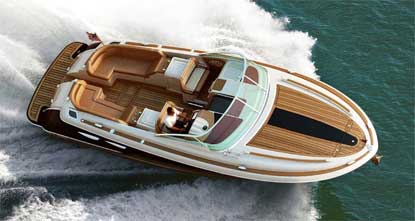 In addition to their many advantages, having a solid, custom cover protects your boat the year-round from many of the elements that can do damage when your craft is not in use.
Sunlight Protection: The ultraviolet rays of the sun cause the materials inside your boat, particularly the seat covers and other vulnerable items to age and become damaged and then fade over time. The inside of your boat will start looking a lot older than it should without the proper UV protection. However, using boat covers will keep out the UV rays and preserve the integrity and colors of the inside of your craft.
Dirt & Debris: Many boat owners can relate to taking out their craft for the first time after a long winter or stretch of time having to clean out all the dirt, debris, leaves and other items that have collected inside the boat. By having a proper cover, you can seal the inside up effectively and once removed put your boat out into the water without having to clean up any debris.
Custom Chris Craft boat covers by Chicago Marine Canvas provide you with the best protection for the interior of your boat when it is not in use. Investing in the proper boat tops will save you time, energy and money when it comes to the maintenance of your craft.