Chicago Marine Canvas makes custom car covers that will last!
We take digital measurements of each vehicle to assure a custom fit and can fabricate the cover to the owners' specific needs. These are not mass-produced covers that can be found at a discounted price, pricing starts at $1400.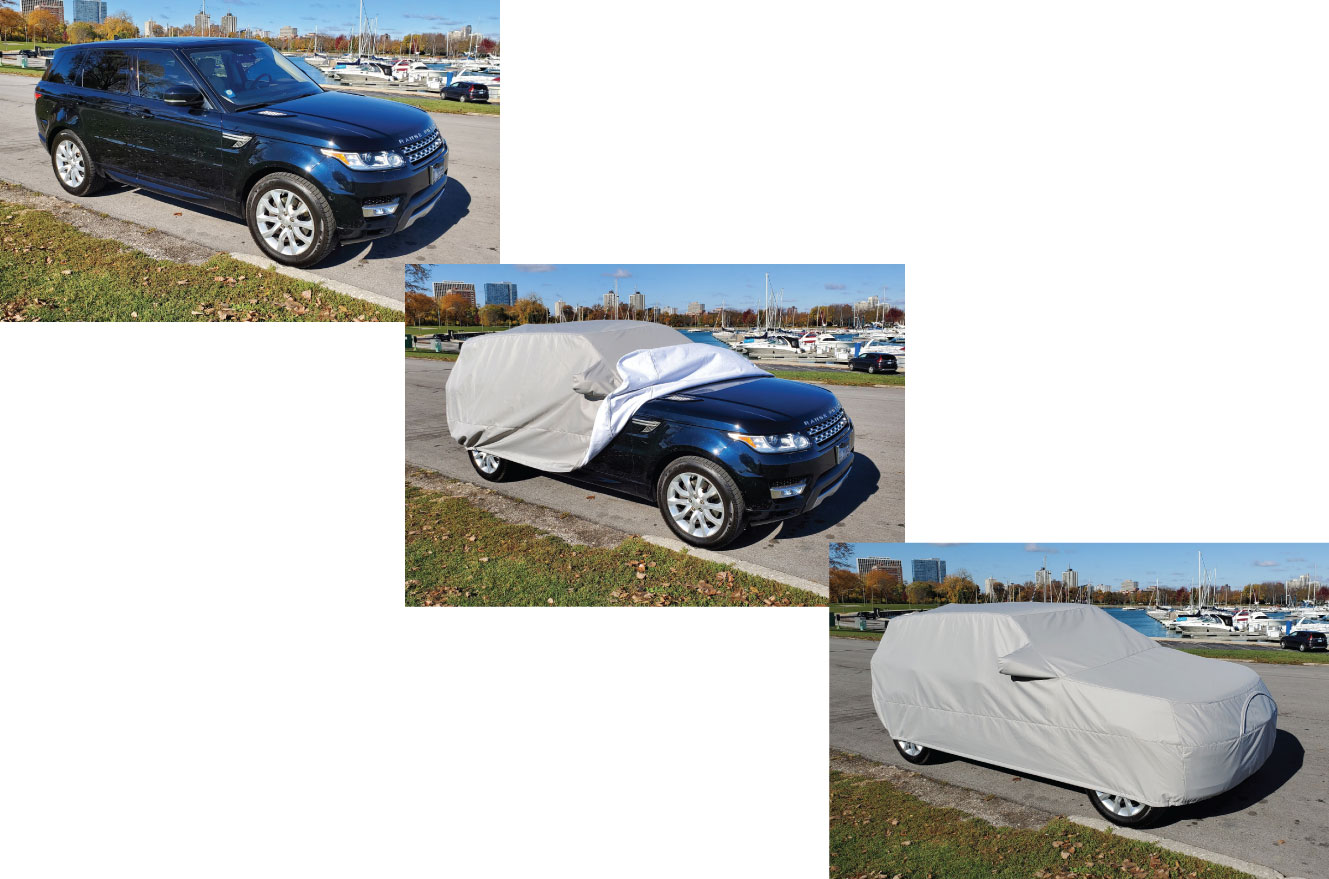 Our custom car covers are made of a heavy (12.5 oz per yd), through dyed acrylic fabric with a soft nonabrasive backing. The fabric is water resistant and breathable to reduce mildew. The fabric is available in:
Black
Charcoal
Silver Grey
Pacific Blue
White
Navy
Each cover is sewn with a heavy polyester thread and zippers that come with a lifetime guarantee.
Each custom car cover can come with optional access points on the automobile's radiator, exhaust, charging ports and doors.   This allows for starting the car if you do not want to remove the cover.   This is especially convenient during the winter months.
Each zipper is concealed within the cover and backed with fabric preventing any scratching from the zipper.  The cover remains tensioned the entire time preventing any looseness to the cover.

Contact Us today for a custom car cover for any type of vehicle:
Sports Car Custom Car Cover
SUV Custom Car Cover
Antique Custom Car Cover
Muscle Car Custom Car Cover
Show Car Custom Car Cover