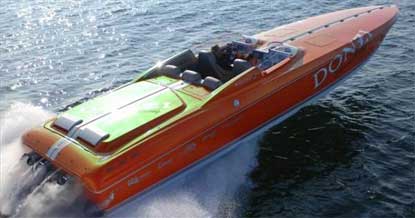 Chicago Marine Canvas is fabricating custom-made Donzi boat covers as well as yacht tops that work with any Donzi makes and models. Donzi manufactures some of the most superb yachts in the world so all proud owner should have a beautiful marine enclosure to preserve it!
Factory Made Donzi Boat Covers
Just like Donzi, we are utilizing Sunbrella Marine Canvas but we do also utilize more rigorous marine canvas like Stamoid which is completely water resistant and a fantastic product for boat tops. A factory cover can ordinarily last around 8-10 years before it starts to display signs of issues, however a great number of owners decide to order changes to their canvas design before their current enclosure starts to fall apart.
Maybe the purchase of your vessel included an aft enclosure but today you fancy an entire one?
It may be that it has a full cover but you would like a mooring enclosure to be able to promptly remove it and put it back in place?
Practically all factory tops are comprised of a combination of canvas and eisenglass but if you have need for added visibility, an all eisenglass canvas should be what you need. When considering made-to-order canvas for your water craft, the possibilities are countless.
Our Process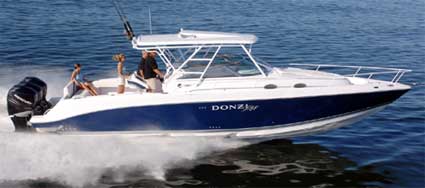 Upon calling Chicago Marine Canvas, we will talk about the wishes you have for your enclosure then recommend the perfect yacht top solution for you. Following our exchange concerning your water craft and enclosure requirements, we'll go see your boat to examine the job requirements and then ascertain the dimensions of your yacht, the starting point in creating a 3D rendition of the project.
We'll conceive your enclosure in a CAD (Computer-Aided Design) program that allows for effortless adjustments for windows, notches, zippers as well as fasteners. This CAD software also does take into account fabric relaxation as well as other variables that would take a long time to compute manually.
The product will be a perfect fitting boat top. These yacht canvas will be delivered on time and within budget; it's a promise.