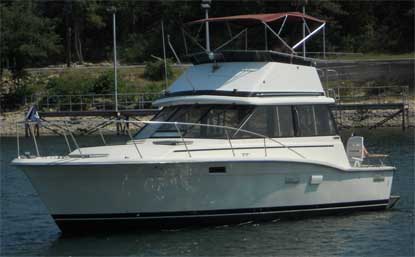 Chicago Marine Canvas sells custom-made Trojan boat tops and boat enclosures for use with all of Trojan's makes and models.  Trojan fabricated some of the most stunning yachts in the world and you should possess a splendid marine enclosure to conserve it!
New Trojan Boat Covers and Bimini Tops
Just like Trojan did, we employ Sunbrella Marine Canvas but we use as well more rigorous marine material like Stamoid which is totally impervious to water and an ideal material for boat covers.  A factory canvas will customarily last around 8-10 years before it begins to have troubles, however several owners desire to perform changes to their top design before their current enclosure deteriorates.
Perhaps your water craft was bought with an aft cover but today you would like a full one?
Or perhaps the yacht has a full cover but you want a mooring top to swiftly remove and put back in place?
Essentially all factory enclosures are composed of a blend of canvas and eisenglass but in case you have need for further visibility, a complete eisenglass canvas would suit your needs.  There are endless possibilities when it comes to made-to-order top for your vessel.
Our Process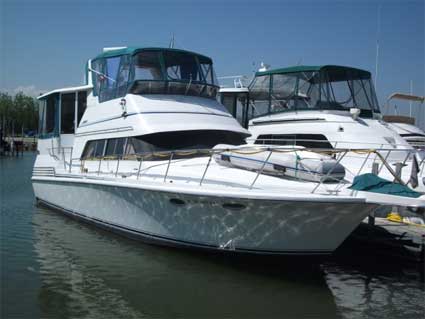 When you first reach Chicago Marine Canvas, we will talk about the needs you have for your cover then determine the appropriate yacht top solution for you.  After the conversation we will have relative to your vessel and cover wishes, we will meet you at your boat to gain further insight about the project details as well as establish the dimensions of your water craft, which is the initial step in creating a 3 dimensional rendering of the project.
We'll conceive your canvas with our CAD (Computer-Aided Design) computer application , this program makes it extremely easy to make fine tuning for windows, notches, zippers as well as fasteners.  This CAD system also considers textile relaxation as well as many details that would otherwise take days to put together by hand.
The outcome will be a perfectly fitting vessel canvas. Our promise is to deliver these results within the agreed upon time frame and within budget.