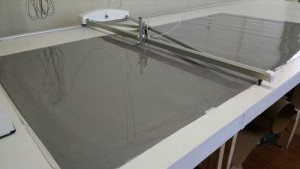 Chicago Marine Canvas is a growing company that utilizes state of the art technology in an age old art of canvas and upholstery fabrication. Although we are open year round, we become extremely busy starting the spring lasting through summer into the fall which when we need to grow our staff.
We service local boat and yacht owners with their boat canvas and upholstery needs.  Some of these projects include canvas cockpit covers, full enclosures, zipper repairs, patch work, restitching, bow cushions/covers, marine carpeting, custom marine mattresses and interior/exterior seating upholstery.   Most are time sensitive projects that require a great attention to detail.   No two projects are the same which adds a level of difficulty to this specific industry.  Please see our twitter feed for pictures and details of past projects.
Part and Full Time Employment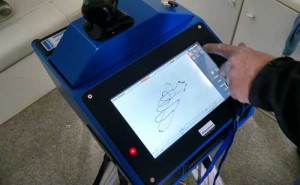 Tailor/Seamstress – This position is the heart of our operation.   Commercial sewing experience is preferred but we are willing to train the right person on our Juki industrial sewing machine.  Most sewing is straight line sewing utilizing a few different seams.
Upholstery – Have you worked on custom auto upholstery or a similar industry in the past?   Marine upholstery is very similar and can be as complex as the customers imagination.   Industry experience is necessary for this position.
Helper – Looking for summer work and interested in the boating industry?   This position is considered a "jack of all trades" that can consist of assisting in measuring and fitting boat covers, fitting marine carpeting, repair estimates and helping in the sewing process (cutting & aligning  fabric).   The position requires your own transportation to and from harbors with space to transport canvas and carpeting.
Please contact us if you are interested in becoming a part of the Chicago Marine Canvas team!
Note: All positions require the ability to carry/move up to 50 lbs is needed due to the weight of certain canvas and carpeting projects.