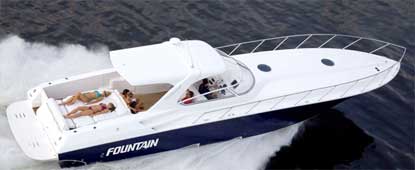 Chicago Marine Canvas fabricates customized Fountain yacht canvas along with boat canvas working with every Fountain make or model.  Fountain produces some of the finest vessels on the planet and all proud owner should have a gorgeous marine canvas to preserve it!
Fountain Boat Covers – OEM vs. Custom
Just like Fountain, we use Sunbrella Marine Canvas however we do also employ more rigorous marine canvas like Stamoid which is totally impervious to water and the perfect material for vessel canvas.  A factory top possesses a lifespan of roughly 8-10 years before it starts to display signs of troubles, yet several proprietors prefer to perform changes to their cover before their current canvas deteriorates.
It is possible your yacht came with an aft top but now you would like an entire enclosure?

Maybe your yacht has a full cover but you would like a mooring cover to be able to rapidely remove it and put it back in place?
Most factory tops are comprised of a combination of canvas and eisenglass but in case you wish increased visibility, a complete eisenglass cover might answer your needs.  There are endless possibilities when considering customized enclosure for your vessel.
Contact Chicago Marine Canvas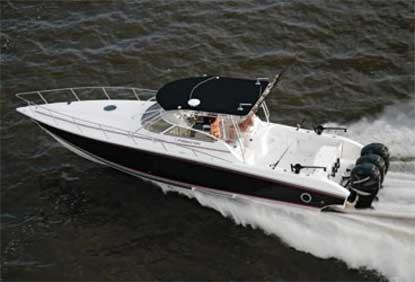 Upon reaching Chicago Marine Canvas, we will exchange views on the needs you have for your top and select the correct boat enclosure solution for you.  Following the conversation we will have pertaining to your vessel and cover needs, we'll visit you at your boat to analyse the job particulars and also determine the digital measurements of your vessel, the starting point in generating a 3D rendition of the job.
We will design your top with the help of our CAD (Computer-Aided Design) computer application , this software makes it very simple to make alterations for windows, notches, zippers and fasteners.  Our CAD system also accounts for textile relaxation as well as a great number of components that would take a very long time to compute by hand.
The end result is always a vessel top that fits perfectly. These yacht enclosures will be delivered on time and within budget; we promise.