Chicago Marine Canvas is manufacturing tailor made Maxum water craft canvas together with boat enclosures for use with Maxum's every makes and models.  Maxum's yachts are amongst the best on the planet so you should possess a fabulous marine top to shelter it!
Custom Maxum Boat Covers vs. OEM Boat Covers
Like Maxum boat covers, we utilize Sunbrella Marine Canvas although we utilize as well tougher marine material like Stamoid which is completely waterproof and a great material for boat covers.  The life expectancy of a factory canvas is commonly approximately 8-10 years, after which it will start to have troubles, but plenty of owners prefer to make changes to their enclosure before their current cover deteriorates.
Perhaps your yacht had an aft enclosure gifted with the purchase but now you would prefer a complete enclosure?

It could as well possibly be that it has a full cover but you would like a mooring top to promptly remove and put back in place?
Nearly all factory tops are produced with a blend of canvas and eisenglass but if you want added visibility, a complete eisenglass canvas could be what you are searching for.  There are endless choices when it comes to tailor made top for your yacht.
How Chicago Marine Canvas Can Help You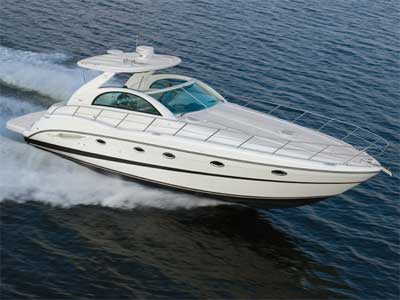 Upon reaching Chicago Marine Canvas, we will consider your canvas wishes then find the right yacht cover solution for you.  After the discussion we will have pertaining to your water craft and top wishes, we'll go look at your vessel to analyse the job requirements and then ascertain the digital measurements of your vessel, which is the starting point in generating a 3D image of the project.
Your enclosure will be conceived with our CAD (Computer-Aided Design) software , this system allows us to very simply make fine tuning for windows, notches, zippers as well as fasteners.  Our CAD program will also take into account fabric relaxation as well as a great number of other details that would otherwise take a very long time to compute by hand.
The fruit of which will be a yacht canvas that is a flawless fit. These solutions will be delivered within the agreed upon time line as well as on budget; we promise.