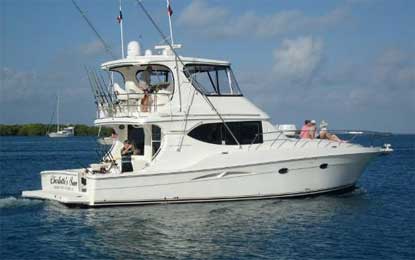 Chicago Marine Canvas is creating tailor made Silverton boat covers and yacht tops for any Silverton makes and models.  Silverton's vessels are amongst the most fantastic in the world so you should possess a fabulous marine cover to protect it!
Silverton Boat Covers – OEM vs. Custom
Just like Silverton does, we work with Sunbrella Marine Canvas however we do also employ more rigorous marine material like Stamoid which is perfectly leak-proof and an incredible material for boat canvas.  A factory enclosure can customarily survive about 8-10 years before it begins to display signs of problems, yet a great number of owners choose to order changes to their enclosure before their current cover starts to show signs of age.
It could be that your water craft came with an aft top included with the purchase however now you would prefer an entire canvas?

Or it may be that it has a full top but you want a mooring enclosure to be able to rapidely take it on and off?
The majority of factory canvas consist of a combo of canvas and eisenglass but if you require additional visibility, a complete eisenglass top would be your answer.  If you are thinking of a custom-made canvas for your yacht, there are endless options.
Chicago Marine Canvas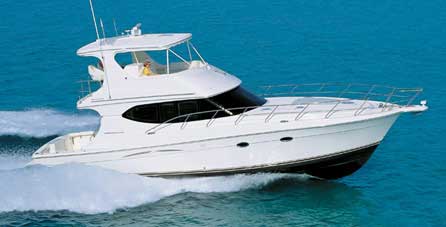 When you first visit Chicago Marine Canvas, we will examine the wishes you have for your canvas and pinpoint the proper yacht top for you.  After establishing your yacht and top requirements, we will come look at your boat to examine the project details and then establish the dimensions of your yacht, the starting point in generating a 3D rendering of the job.
Your canvas will be conceived in a CAD (Computer-Aided Design) system which allows for easy modifications for windows, notches, zippers and fasteners.  This CAD system also does take into account material relaxation as well as other details that might take days to compute manually.
The outcome is always a water craft top that is a perfect fit. These solutions will be delivered on time and on budget; we promise.