A lot of people come to us with their canvas in great shape but their windows are on their last leg. When it comes to cases like these, we do window replacements. Today that's what we are doing, forward window replacements.
These windows are starting to discolor, become foggy which can prevent visibility. They are also starting to crack which will cause water leakage. A cost effective way to help fix this issue is to replace the glass.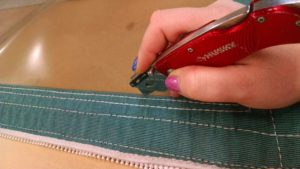 We start off by measuring the windows with our 3d measuring device then we go to the computer and have the actual window size that's needed to replace  the glass.
While one of us does the design work, we have another person prepping the windows.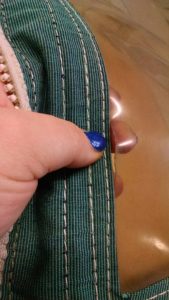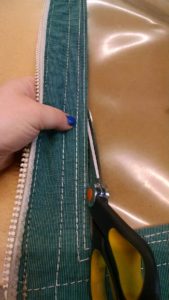 We start off by cutting as close as we can without damaging the canvas with a knife to give us room to start using scissors to cut the old glass out of the windows.
After all the old glass is removed we cut out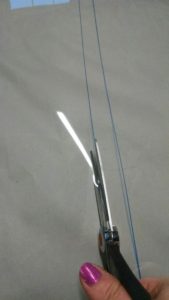 the new glass for the windows. For these window replacements, we used Strataglass in Light Smoke, which has a slight tint to it.
After those are all cut out, we start replacing the new glass into the old canvas. Using seamstick to make sure that all of our needle holes can become waterproofed, we line the whole outside edge of where we will be sewing along the window. We don't want your new windows to leak any water!
After the seamstick is applied to the canvas, we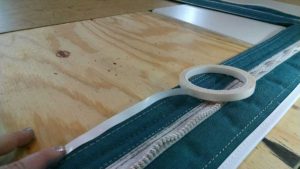 take the new windows and line them up correctly, and then sew them all down.
After we are all done, here's how they look. Nice and flat, and brand new! The old cracked discolored glass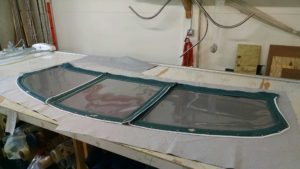 is gone and your windows look brand new! When summer comes around your windows will look updated without replacing your whole canvas!