Full Enclosure, Dockside Decking, Cockpit Carpeting – Sea ray Sundancer
For this 1994 Sea Ray Sundancer we did a range of projects including adding Dockside Decking to the swim platform, a full enclosure with a new aft frame, and cockpit carpeting.
Doing multiple projects on a boat simultaneously is a great way to see a brand-new transformation when complete. 
We use many labor-saving, cost-effective tools when creating these projects that help us speed up our process. We first go out to your boat to take precise measurements for each of the projects using our 3D measuring device. Then we head back to the shop and start our design process.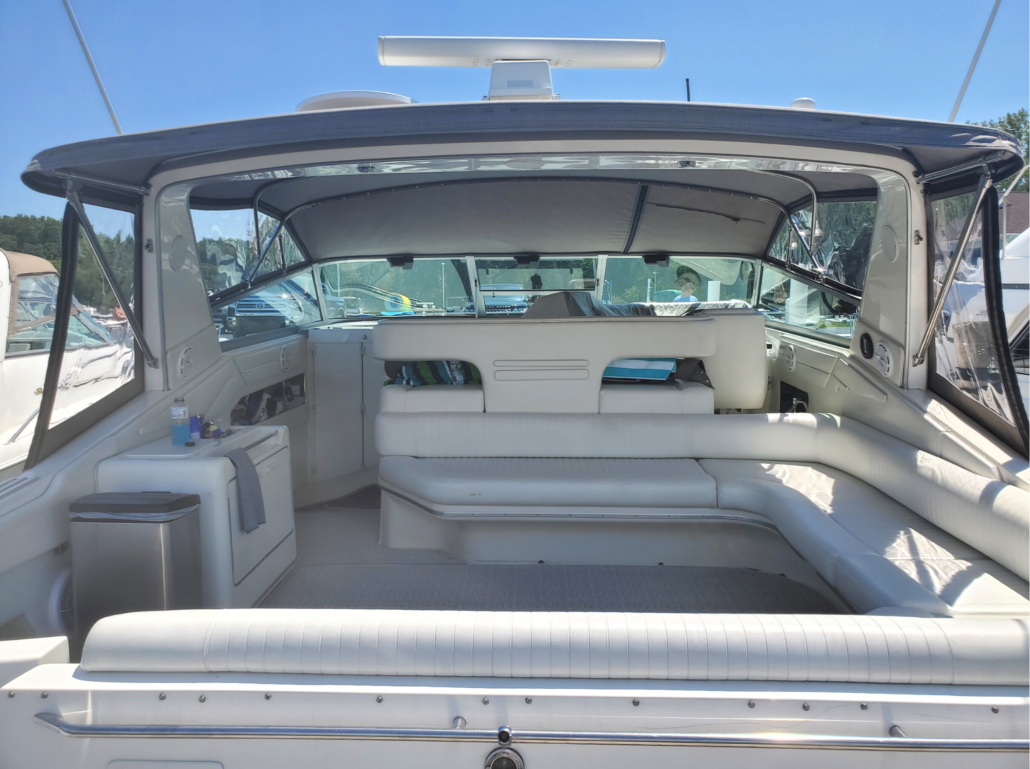 Adding an enclosure to your boat is a great way to protect both you and the boat from the sun or rain. This makes it easy to boat in any types of Chicago weather. 
After getting the measurements from the 3D measuring device, we create a digital template on the computer of the enclosure. From there the seamstresses are able to start sewing together the canvas enclosure. 
For this project, Dockside Decking was added to the swim platform and steps. Dockside Decking is great for swim platforms since it a non-skid marine flooring product designed for rugged marine environments. 
Dockside Decking also won't absorb troublesome liquids that can be found on a deck like motor oil, fish blood, wine, ect! It is also very easy to maintain and keep clean. 
Custom logos or the boats name can be added onto the decking. Check out this project!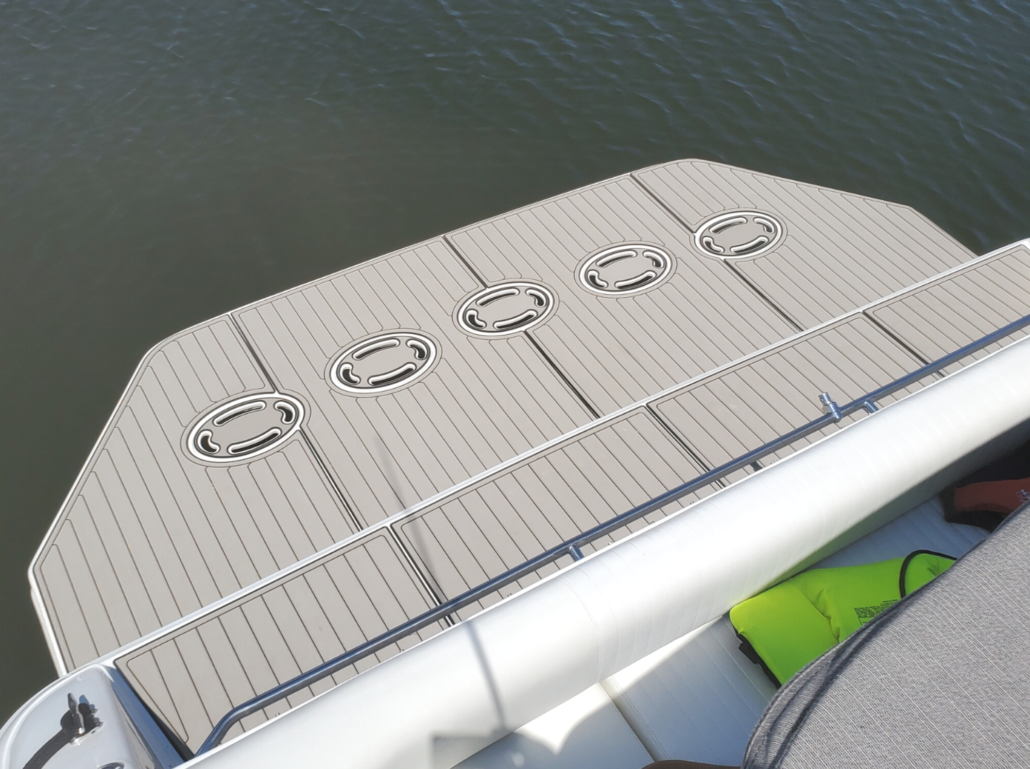 Cockpit Carpeting is a great way to keep the interior and exterior of your boat clean while creating traction for walking on. The high-quality carpeting, we use is by Infinity Luxury Woven Vinyl. 
The vinyl that it's made of is anti-microbial and anti-bacterial, so mold and mildew cannot grow here! Infinity Luxury Woven Vinyl dries quickly and can never get soaked by any liquid. According to Infinity fabrics, if their flooring is submerged in water, it will actually float, not sink like typical carpeting.
There are new designs rolling out all the time and over 100 designs and patterns to choose from. To learn more about the carpeting and its benefits, go here. 
https://chicagomarinecanvas.com/wp-content/uploads/2022/05/CMC-Logo-2017-site-header.jpg
0
0
Abigail Grenz
https://chicagomarinecanvas.com/wp-content/uploads/2022/05/CMC-Logo-2017-site-header.jpg
Abigail Grenz
2022-07-20 10:41:27
2022-07-21 13:55:38
Full Enclosure, Dockside Decking, Cockpit Carpeting – Sea ray Sundancer