On this 2018 Chapparral Signature 330 we made double sunpads using Spectrum Sand Sunbrella Fabric and SolarFix thread. 
These sun pads have built in headrests help with max comfort while relaxing. Sunpads are made with 3″ tampered foam, whereas the head rests are elevated to 6″.
Two sets of Cup holders, and pockets, were added onto the headrest to keep valuables in place when relaxing.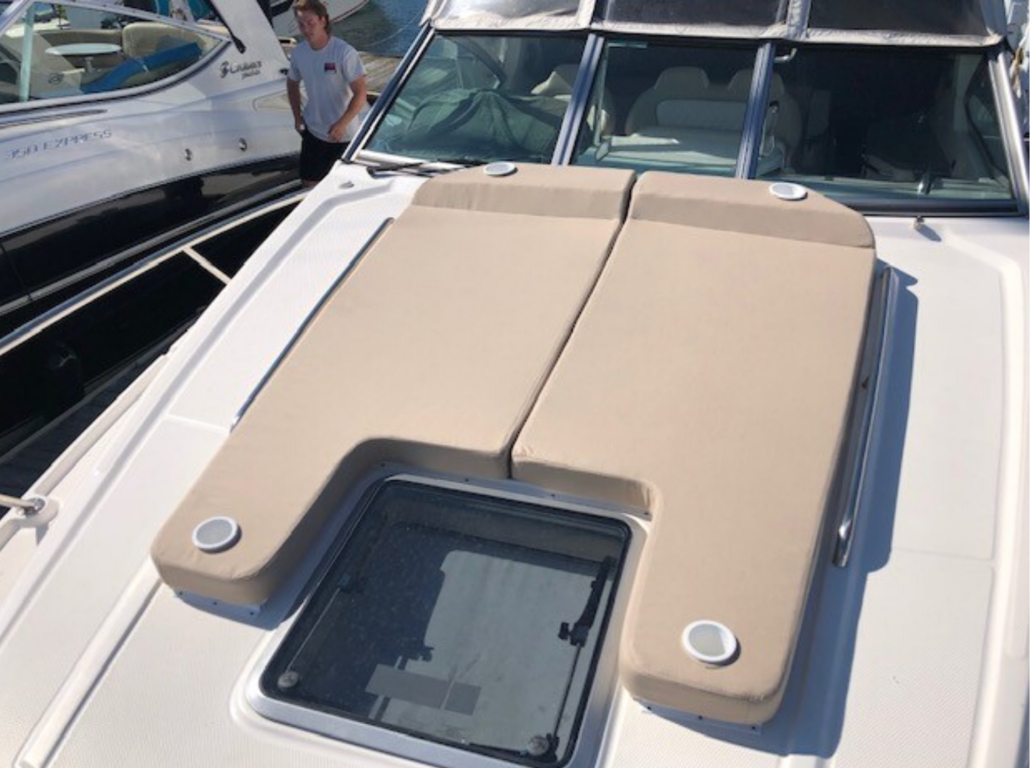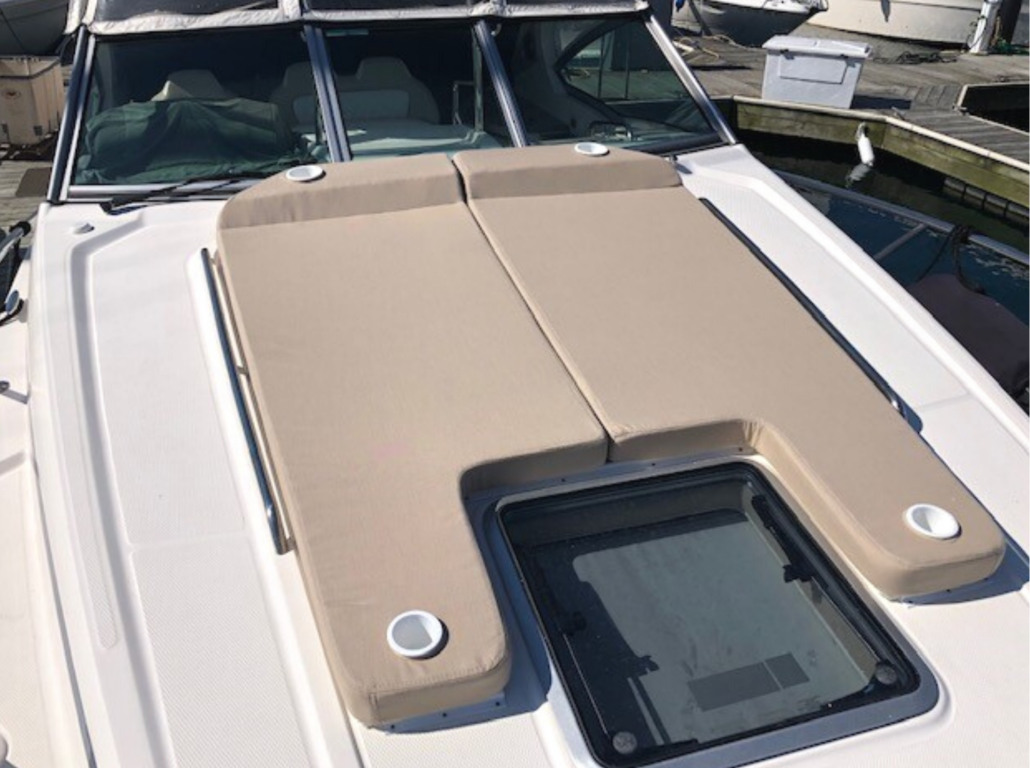 It was also made with Dri-Fast Foam that causes it to dry very fast. Since Drifast foam is a firm open celled foam that is very porous, it allows water to run through it easily, instead of absorbing it like other closed cell foams.
Sunbrella fabrics are highly durable and resistant to abrasions, weather, mold and mildew. And all Sunbrella fabrics come with a 5-year warranty.
Check out our page here to learn more about how to keep your fabric looking new and the cleaning process.