On this Cruisers Yacht we made correlating dockside decking and infinity carpeting.
Most places offer one service or the other, but here at Chicago Marine Canvas we offer both. By providing both we are able to make sure both the carpeting and decking perfectly match.
These floorings provide durability to protect your boat from external elements. These materials are waterproof and UV proof.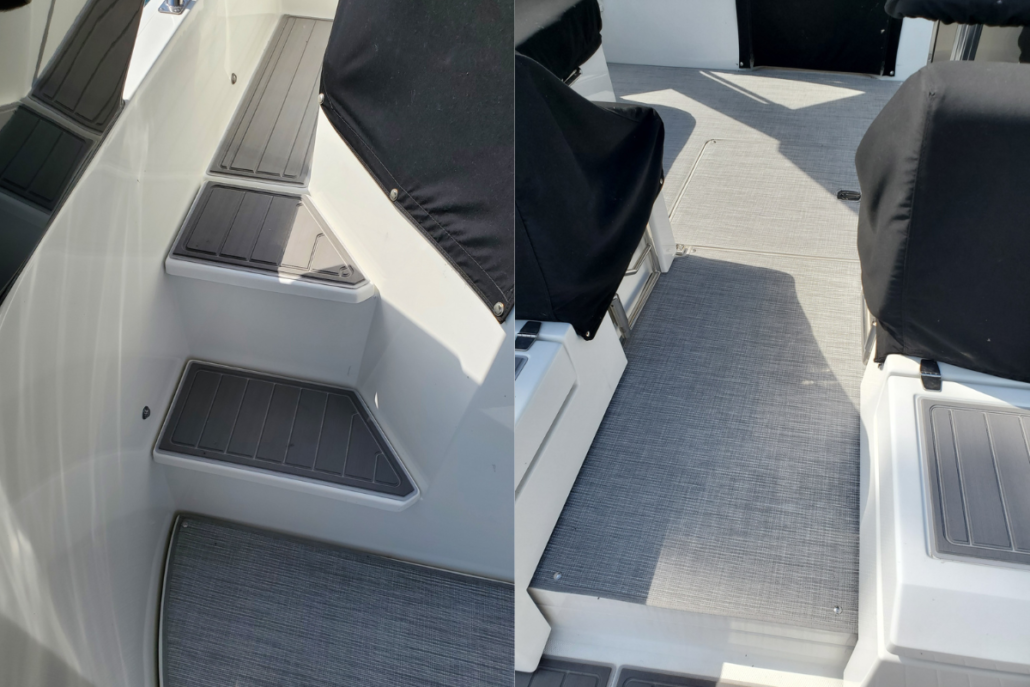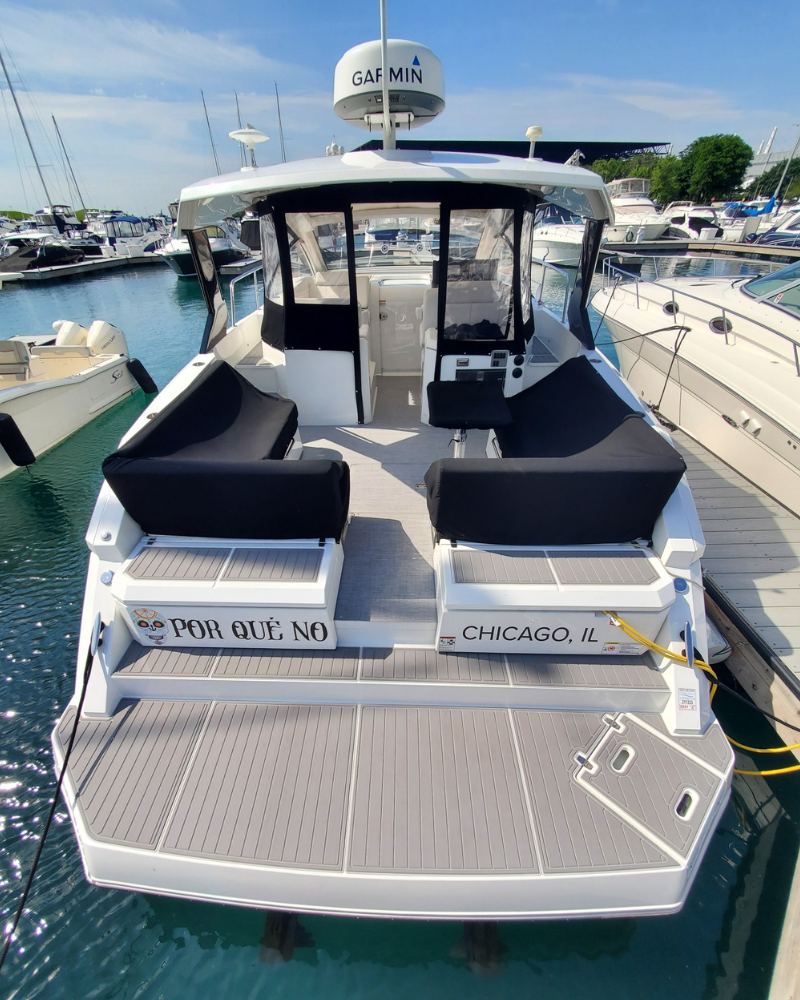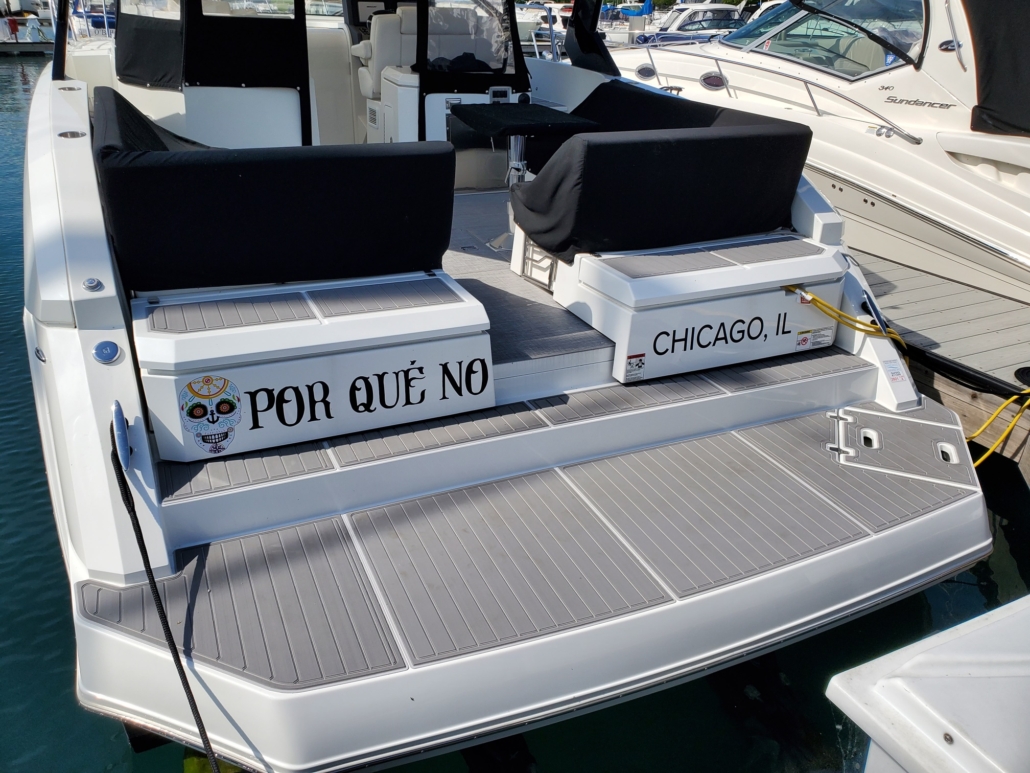 Dockside Decking is a polyethylene based; UV-resistant closed-cell PE/EVA foam product currently available in over 10 color patterns.
It's a revolutionary non-skid marine flooring product designed for rugged marine environments. 

It's soft on your feet and provides excellent traction when wet or dry.
In addition to its good looks, Dockside Decking won't absorb those troublesome liquids typically found on deck.
Such as motor oil, fish blood, red wine or beer! Lastly, it is easy to clean and is stain resistant.
Infinity Fabrics Luxury Woven Vinyl® is not only beautiful but it is very functional marine carpeting. It is featured in many 2015 boat models such as Brunswick Boat Group, Chaparral Boats, Cruiser Yachts, Marquis Yachts, Tiara Yachts, Tracker Marine, and many, many more…
Upgrading to Infinity Fabrics Luxury Woven Vinyl® carpeting has never been easier. We can pattern any boat's interior or exterior and fit it with the carpeting via glue down, snaps or it can lay on its own. A common practice of boaters which current carpeting that fits well is having us cut the new carpeting based off the old. This not only saves you money but provides a great solution most of the time. There are new designs rolling out all the time and over 100 designs and patterns to choose from.